The Arborealists: The Queens Green Canopy – Regeneration Exhibition
In celebration of trees and The Queen's Green Canopy project, members of The Arborealists will present a new exhibition to help promote tree planting: a vital strand of the environmental crisis recovery strategy. The Exhibition will be at the Bath and West Showground, Art Pavilion, on the Jubilee weekend, 2 to 4 June 2022.
The Queen's Green Canopy (QGC) is a unique tree planting initiative created to mark Her Majesty's Platinum Jubilee in 2022 which invites people from across the United Kingdom to plant a tree for the Jubilee. With a focus on planting sustainably, the QGC will encourage the planting of trees to create a legacy in honour of the Queen's leadership of the nation which will benefit future generations, The QGC will also dedicate a network of 70 ancient woodlands and identify 70 ancient trees to celebrate Her Majesty's 70 years of service
The Arborealists were founded in 2013 by artist and curator Tim Craven and are a loose association of 50 professional artists of diverse art practice who share the subject of the tree. Although united by their subject, the artists employ a diverse range of working practices: scale, medium, philosophy, style and technique. The results are by turn dramatic and contemplative, expressive, abstracted, hyperreal and surreal and they demonstrate that trees still have a deep relevance in contemporary art and retain their power to move us as a vital element in our landscape.
The group enjoys a national profile and have already staged 28 exhibitions to acclaim in the UK and abroad with many more planned for the future, including site-specific projects. They have also produced 8 illustrated publications to compliment the exhibitions.
The Queen's Green Canopy – How to get involved
The Queen's Green Canopy – Flyer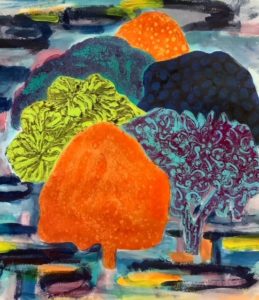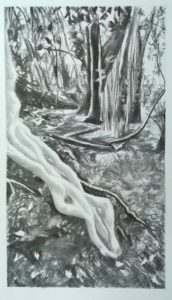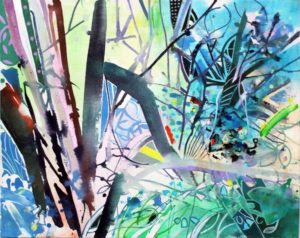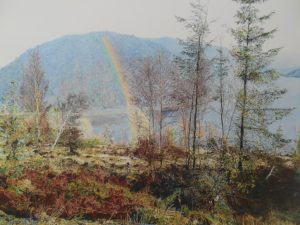 Entry added: 25 May, 2022